"OBIAA is the network that represents unique and vibrant BIAs across Ontario. The Association supports and advocates on behalf of its members through the building and nurturing of strong relationships and partnerships. OBIAA is a leader in the development and sharing of information, tools, resources and best practices,
and is the ONE voice on common issues."
Our members Business Improvement Areas are under the Ontario Municipal Act and are Local Boards of Council.  The sections, of the Municipal Act which are specific to BIAs is Section 204-216 and areas that pertain to Local Boards.  The mission of each BIA is a "collective good" – The work is "not to make any one business better, but to make the area a better place to do business.".  BIAs do this through beautifying and maintaining the public realm and promoting the area as a good place to do business.
   Download Our Strategic Plan
Our Membership

Our membership consists of BIAs of all sizes – memberships of less than 100 members to those with over 500 members, and BIAs with budgets of less than $20K to those with budgets of over $1M.
We are committed to keeping membership costs as low as possible while continuing to provide value for your membership dollar through value added items such as the sharing of best practices, facilitating an invaluable information network for members, and providing government advocacy at the Provincial level.
The average budget impact of OBIAA membership for BIAs is approximately .03%
become a member   

Legal Disclaimer on Advice Given
Legal Notice:
The Ontario Business Improvement Area Association (the "OBIAA") is a supportive organization which exists for the purpose of sharing experiences with members, suggesting possible avenues to investigate, and to provide a sounding board for members.
Advice given in the course of communications with the OBIAA is NOT legal or professional advice and is not a replacement for same. It is ultimately, the obligation of members and other groups seeking advice from the OBIAA to satisfy themselves that they understand their rights and obligations under the law, and to seek legal counsel or professional advice when necessary. The OBIAA does not hold itself out as being in a position to provide either professional or legal advice. The OBIAA accepts no liability if information it provides to members is acted upon to their detriment, in whole or in part.
OBIAA Staff

OBIAA Elected Board of Directors
OBIAA Board members are elected in April to a 2 year term. The board consists of Executive Directors, Managers, Board Members and Stakeholders of BIAs from cities and towns across the province and includes Provincial Government Liaisons.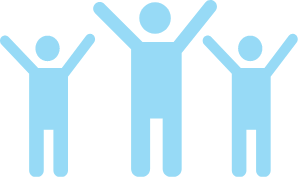 Sharing Best
Practices
We recognize the power of networking, the strength in numbers and the value of sharing common concerns and finding resolutions specific to our individual communities.
Workshops &
Training
As part of helping to build stronger BIAs we offer training in a wide range of topics. These include Governance and Accessibility. We also work with our partners to provide Professional Development and other workshops.
Member Needs
Assistance
OBIAA can work with your municipality to provide support and guidance. Members have full access to the OBIAA website and links to templates and documents. Best Practices assistance and information is provided through a member-only web portal.
Government Best
Practices
We represent our members' best interests at the highest level of Provincial Government. OBIAA has four Ministry Liaisons on the Board from the Ministries of Municipal Affairs and Housing, Agriculture, Food and Rural Affairs, Culture and Tourism, and Economic Development and Growth.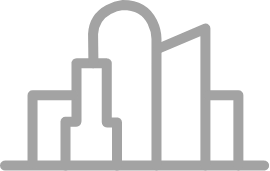 Professional
Development &
Networking
As part of helping build stronger BIA's, we offer training in a wide range of topics, directly through OBIAA or through our partners. These include Governance and Accessibility. We can provide networking opportunities with suppliers, municipalities, other BIA members and staff through relationships made at Conference, via our website and social media.