TELL OBIAA YOUR STORIES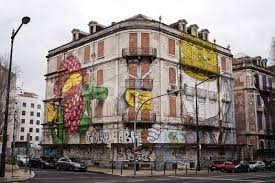 Does your BIA have vacancies that are causing concern? 
Does your BIA have stories about property assessment? MPAC?
How is your BIA and businesses working with your Municipality to create a streetscape or second floor occupation to assist people with disabilities?
Has your BIA or Municipality had issues with determining who can vote at your BIA meetings?
The Ontario Business Improvement Area Association (OBIAA) Board of Directors is looking for your feedback, your pictures and your stories on these priorities to present to the Planning, Economy, Resource and Land Use (PERL) Deputy Ministers Cabinet on October 7! We need your stories now!
OBIAA will be presenting three (3) priorities that include:
(1) Municipal Act Review
(2) Accessibility: Built Form Standards – Physical Barriers at street level and Access to upper stories and basements
(3) Assessment Issues, specifically (a) MPAC – Tenancy Data to determine who can vote for BIAs, quantifying and qualifying and economic data as well as "Best use versus present use" in calculating assessment and (b) Vacant Unit Rebate – with consideration for Property Standards, Actively Marketing and more.
Each priority is being championed by the OBIAA Board. The anticipated result of this work will be a 'face-to-face' reporting at the PERL table. This public/private partnership stands to set the foundation to support and vitalize Downtowns in Ontario.
"The Board of the Ontario BIA Association is proud of the work being done and excited about the opportunity to present priorities that can help for BIAs and their property and business owners. PERL gives BIAs a real presence and an annual 'seat at the Provincial table' to communicate our concerns and communicate the economic impact of BIAs" stated OBIAA President Ellen Timms.
Does your BIA track your data? We are looking for your best practices and your economic impact data. Please help us help you!
The OBIAA represents over 60,000 businesses set up within the Main Streets of Downtowns in Ontario.
-30-
Media Contact: Kay Matthews, Executive Director | OBIAA
Contact Information: info@obiaa.com | 1-866-807-2227 | 647-521-5341
ABOUT: ONTARIO BUSINESS IMPROVEMENT AREA ASSOCIATION (OBIAA): OBIAA, since 2001, acts as an important resource for education, partnership and collaboration to each BIA across the province. OBIAA recognizes the power of networking, the strength in numbers and the value of sharing common concerns and finding resolutions specific to our individual communities.
OBIAA, through membership, represents, supports and encourages business improvement areas to increase their effectiveness and their contribution to the economic, cultural and social well-being of communities in Ontario.